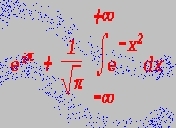 ---
Welcome to the new and improved
CALCPAGE TechBook Editions 1.0
The Calculus & CompSci Project!
** Online since 1988 **
---
You may PREORDER any First Edition.
These CALCPAGE TechBook First Editions are available now but are being reorganized for September Release.
Please see th
e following catalogue pages
.
College Math
High School Math
Computer Science

You may order using www.PayPal.com and sending your order to calcpage@lycos.com by email.
You may also order by SnailMail, if you wish.
Please see the following information pages.
Shipping&Handling
Specials
FAQ
---



Miscelaneous Links



My Classes at Baldwin High School or Nassau Community College:
BSHS or NCC

Baldwin High APCS ftpsite: FTP

Baldwin High Chess Club: BHCC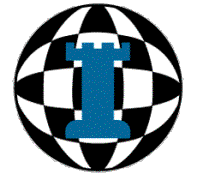 Science Fact & Fiction BookCLUB: SFFBCLUB


---
Here's Your customer number:
---
Click Here
Click
here
or
here
for backgound music if your browser didn't start playing it yet!
---
© MNA Consulting 1988 - 2004