<![if !vml]>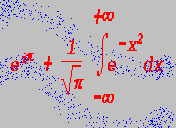 <![endif]>
---
Welcome to CALCPAGE 3.0
<![if !supportEmptyParas]> <![endif]>
The Calculus Archive Project Online,
Plus preComputer Science And Computer Science Tools too!
---
*** NOTICE *** NOTICE *** NOTICE ***
<![if !supportEmptyParas]> <![endif]>
Calcpage will no longer offer WorkBooks (Free Response Questions) free with your order.
The College Board has decided not to allow any other source for their copyrighted materials.
You must acquire FRQs yourself from apcentral.collegeboard.com or a third party.
<![if !supportEmptyParas]> <![endif]>
Thank you for your understanding and continued support!
---
Please select one of the following:
<![if !vml]>

<![endif]> Alpha Package: ReviewBooks 1980 – 2003 **AB & BC**
<![if !vml]>

<![endif]> Beta Package: ReviewBooks 1980 – 2003 **AB only**
<![if !vml]>

<![endif]> Gamma Package: ReviewBooks 1980 – 2003 **BC only**
<![if !vml]>

<![endif]> Zeta Package: Subscriptions
---
Free Sample:
A Free Sample ReviewBook 2000 AB&BC is available upon request! Please email me with your request for the Calculus ReviewBook 2000. I will send your free sample (Word 95 format) as an email attachment!
Student WorkBooks:
WorkBooks are booklets with free response questions for each exam from 1957 to the present ('56 was a limited pilot, '57 was the first national exam and was based on the '56 pilot). These booklets are laser-quality and word processed with Word 95's in-line equation editor and WIN 95's Century Schoolbook (12pt) font. As needed, graphs are created using Mathematica or GraphLINK technology. Each side of a page of a given WorkBook has only one question, so students have some white space to try out their own solutions.
WorkBooks are useful for in-class instruction, group work, pre-test review and even as in-class tests, take-home tests, midterms or finals! You can make workbooks of your own on a particular topic, if you like, by xeroxing questions of your choice from these books.
Each WorkBook holds exactly 10 consecutive preAB&BC (1957-1968), AB only, BC only or AB&BC (1969 to the present) exams and is stapled, double-sided and three hole-punched!
Teacher ReviewBooks:
A ReviewBook is written in the WorkBook format, as described above, but include only the corresponding traditional solutions. Please note that solutions are not just answers, but step by step explanations of how to arrive at an answer. ReviewBooks are bundled as follows: 1980-1989, 1990-1999, 2000-2002.
If all you need are the answers, remember that I post the answers (only) of the current AP Calculus exam to the ap-calc@ets.org listserv each May.
Background Information:
This site is in no way affiliated with nor endorsed by the College Board or ETS.
These materials have been developed for instructional purposes only.
I wrote these books, over a period of several years, for use with my students in my Calculus classes. I have found them of benefit to my students and have had many requests from teachers for these materials hence this website.
CALCPAGE, therefore, is meant as a service to help the global community of the teachers and professors of The Calculus. This includes current teachers as well as prospective teachers new to the discipline. Also, if you find yourself isolated or your school is in a remote part of the world, then the CALCPAGE web-site is for you. I hope you can put my materials to good use. Good luck to you and your students!
<![if !vml]>

<![endif]>
Sincerely,
A. Jorge Garcia
Applied Math & CS
Baldwin SHS & Nassau CC
POB 263; Coram, New York 11727-0263; USA
---
SHIPPING & PAYMENT OPTIONS:
<![if !vml]>

<![endif]>
US Priority Mail
US Post Office Money Order,
School Purchase Order or
School Check
Global Priority Mail
International Post Office Money Order in $US
<![if !vml]>

<![endif]>
If you prefer another payment method, then Paypal will process your payment by credit card.
Please send payment via Paypal to: calcpage@lycos.com
---
If you are using a graphical web browser, this is your Customer Number:
If you are using a text-based web browser, please download your
---
<![if !supportEmptyParas]> <![endif]>
BHCC FTP Applets SFFB BSHS+NCCC
---
---
© MNA Consulting