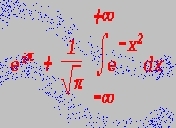 ---
CALCPAGE TechBooks 22.0
The Calculus & CompSci Project!
© MNA Consulting 1988 - 2010
BLOG: Shadowfax Cluster Rant!
https://calcpage.tripod.com/shadowfax
YOUTUBE: u CAN learn AP Calculus and CompSci!!
https://www.youtube.com/calcpage2009
All about Teaching and Learning Mathematics using Technology!!!
---
Please note, all my TechBooks have moved to my EBay Store:
The Science Fact & Fiction BookCLUB (SFFBCLUB)
Search EBay for "latest knoppix"
Search EBay for "fractal art signed numbered"









The following CALCPAGE TechBooks are available now!
College Math
High School Math
Computer Science
FAQ
---

This site is here to help new and experienced teachers alike. Over the years I have developed many materials for several courses that I teach regularly.  I have taught AP Computer Science since 1987-1988, College Math since Fall 1993 and AP Calculus since 1994-1995.
These materials have been edited and re-edited for ease of use in the classroom every time I have a chance to teach these courses. I have had many requests to share my materials at the conferences I frequent, whence this website.
I hope you find this site helpful! Enjoy!!

Sincerely,



A. Jorge Garcia

resume and vita
---
Some MultiMedia Sites:
http://cistheta2008.deviantart.com       http://cistheta2007.deviantart.com
http://www.zazzle.com/cistheta2008      http://www.zazzle.com/cistheta2007
https://www.youtube.com/calcpage2009 https://www.youtube.com/cistheta2007
---
---
My EMail:

---
---
*** Online Since 1988 ***